Develop Connected Car Apps Using HIGH MOBILITY and IOTA!
The collaboration between HIGH MOBILITY and the IOTA Foundation kicked off with the launch of the IOTA workspace on HIGH MOBILITY's website.
The IOTA workspace within the HIGH MOBILITY platform: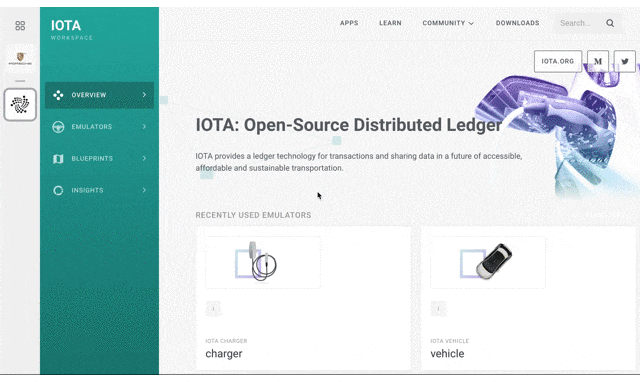 HIGH MOBILITY has a sleek online platform for building, testing, and publishing apps using a standardized, connected car API. Combining this with the power of the Tangle enables developers to create apps that are in high demand from OEMs and alliances in the mobility and automotive space. One super-charged example of this is the included sample code for an app that pays for electric vehicle charging via IOTA!
Developers, now's your chance to power new mobility applications that showcase what can be achieved when these two technologies are combined with your imagination.
What does this mean to members of our developer community? Fame? Glory? Miota? Having your app that integrates the two technologies reviewed by automobile OEMs and potentially be adopted by them? The first three, well…maybe, but the last one is definitely a yes!
Anyone can register for an account on HIGH MOBILITY and applications can be created either individually or as a team. Once you have completed your application, you can submit it for review to receive feedback from the HIGH MOBILITY and IOTA teams.
To kickoff this collaboration, an IOTA workspace has been added to the HIGH MOBILITY developer portal. In the IOTA workspace, you'll find a blueprint with sample code. This blueprint walks you through all the steps you need in order to create an app that pays for electric vehicle charging with IOTA. You can expect to see additional blueprints added in the future.
Check out some examples of how to use the IOTA workspace
Create a new simulated charger for electric vehicles and link it to an application: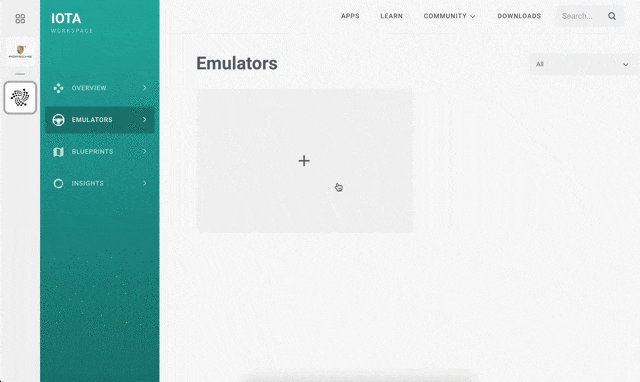 Create a new simulated electric vehicle and link it to an application: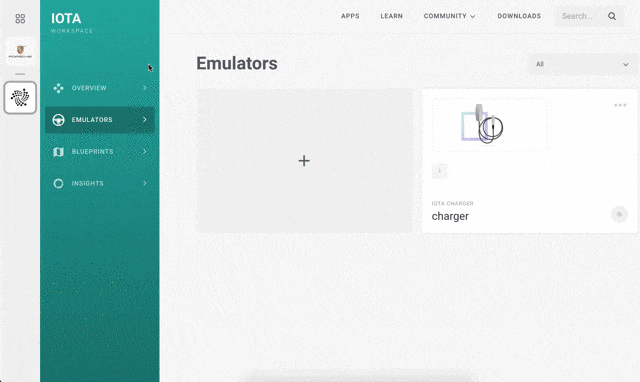 Easily connect the application on the HIGH MOBILITY platform to your application by copying and pasting a small piece of code: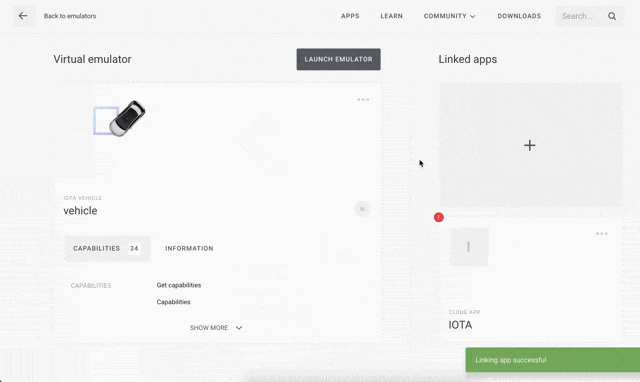 Video showing how to connect the different components, generate IOTA seeds, and get IOTA test tokens in context of the sample code included in the first blueprint:
So what are some potential use-cases that could have apps created around them?
Vehicle to vehicle or vehicle to traffic signal communication
Create a car-information app to track information like odometer reading, average speed, charge state, etc.
Open trunk to enable packages to be delivered to them
Allow people to use your personal charging station and pay with IOTA
Remote honking your horns and flashing your lights for safety
Track vehicle location
Automatically honk your horn whenever you drive by any burger restaurant.
Pay for tolls or parking
???
Even if you don't have much, or even any experience using IOTA or HIGH MOBILITY, this is the perfect opportunity to create your first application and get feedback from experienced development experts at HIGH MOBILITY and IOTA as well as via our developer community on Discord.
Ready to get started?
Sign up for an account here:
Questions, comments, or suggestions?
Join us in the HIGH MOBILITY channel on IOTA's Discord:
We're looking forward to seeing the innovative connected car apps you or your team create!