EDAG CityBot and IOTA — The Future of Mobility
November 2019
EDAG presented the CityBot concept vehicle at the International Motor Show 2019.
Modularity and maximum flexibility allow it to be used for a wide variety of tasks.
The CityBot is an autonomous vehicle that never rests and uses urban resources efficiently.
IOTA as data transmission and payments protocol to enable new business models for CityBot owners.
EDAG and the IOTA Foundation have been working together on mobility topics such as smart parking for some time. This year another chapter of collaboration began.  
In the CityBot concept presented at the IAA in September, IOTA is used for secure communications and payments which enables new digital business models for CityBot owners.
Urbanization is one of the megatrends shaping our future and it comes with challenges that need to be addressed. More and more people are moving into cities, traffic and pollution become major problems and endanger our planet. Individualization is another megatrend: it drives individual transport and delivery and increases traffic and pollution even more.
EDAG has created the CityBot to solve these problems. An autonomous and modular vehicle that can be applied in a multitude of different scenarios and use cases, thanks to the CityBots' different 'Hero'-modules that it can switch depending on its current task.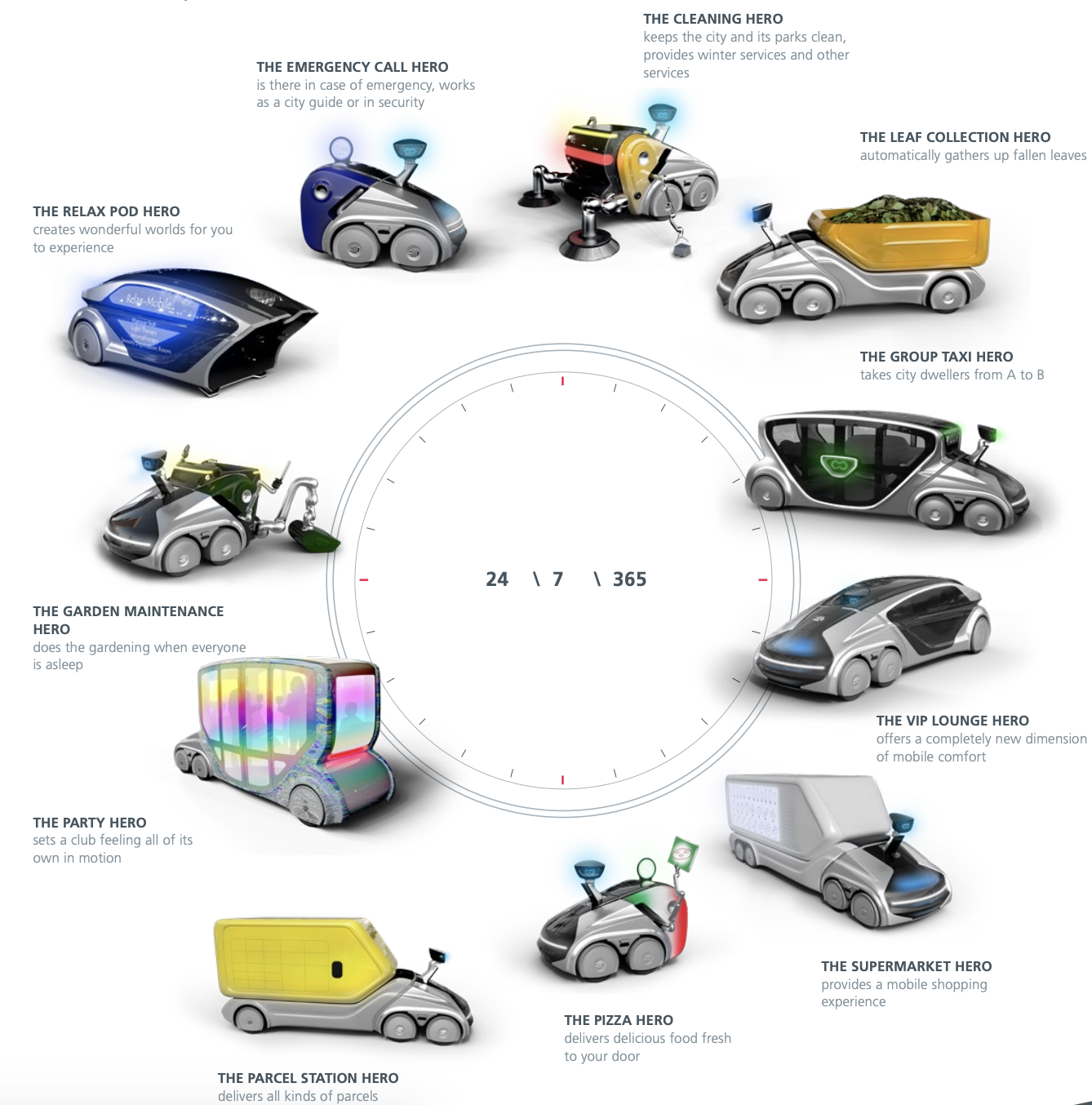 Because the CityBot is so modular and flexible, it can be in use all day and will free up space that is otherwise used for parking.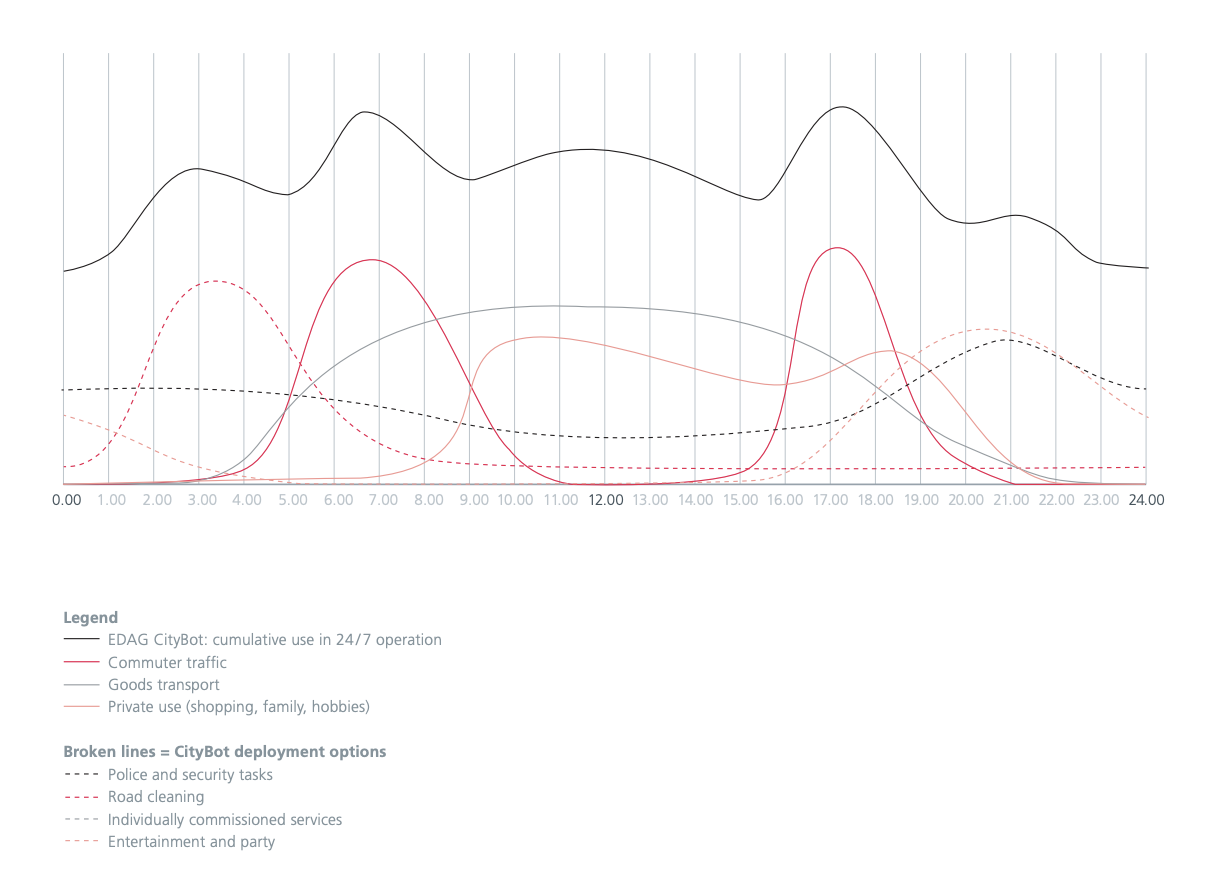 IOTA is going to be the data communication and payment protocol for the CityBot. Its fee-less nature allows it to be used for:
The CityBot's various possible services can be offered around the clock, which allows it to amortize quickly. These services can be offered on an IOTA enabled marketplace such as the recently released IOTA enabled Industry Marketplace where digital and physical goods can be traded by machines automatically.  
The exchanged data adheres to the ISO/IEC-compliant data standard [email protected] and follows specifications developed by the Plattform Industrie 4.0 (Germany's central network for the advancement of digital transformation in manufacturing).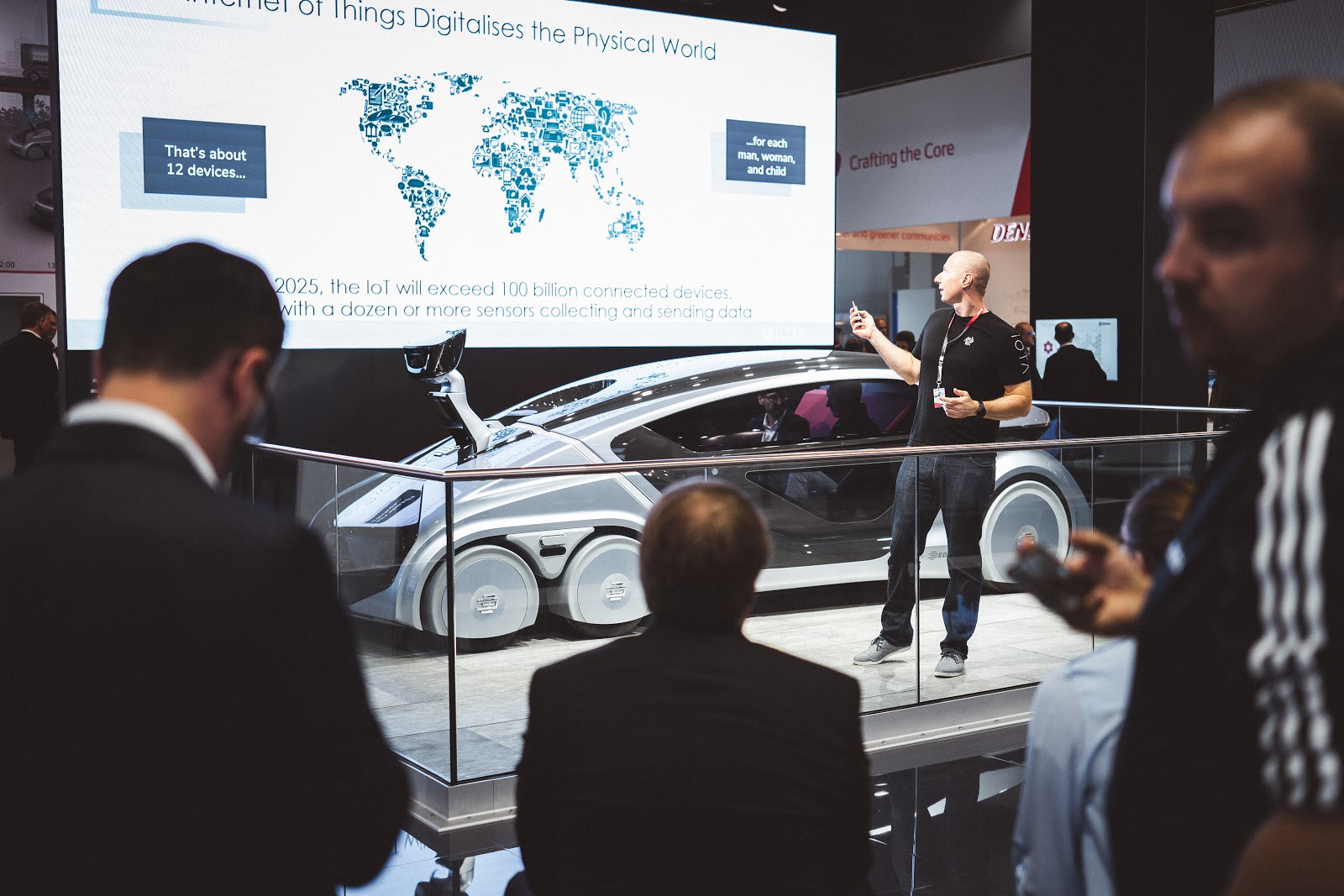 EDAG presented the CityBot at the IAA 2019 in Frankfurt and won Gold at the German Design Award for their vision of Future Mobility. The IOTA Foundation is proud to be part of this grand vision for a more sustainable future enabled by CityBots acting as autonomous economic agents.
EDAG:A simple idea and a deep conviction marked the beginnings of EDAG: to apply the art of engineering to make cars better and better. Future orientation, adaptability and a fully integrated engineering concept have always been characteristic of EDAG's image. Founded in 1969, the company has since developed into one of the world's largest independent engineering service providers in the automotive industry, and an active creator of future mobility.
https://www.edag-engineering.de/
trive.me is a digital accelerator within the mobility industry. The interdisciplinary experts at trive.me develop user-focused software and always question the industry's status quo. As a brand of EDAG Engineering, we combine innovation management, our own products and software development services.  
IOTA is a not-for-profit foundation incorporated and registered in Germany. The IOTA Foundation's mission is to support the development and standardization of new distributed ledger technologies (DLT), including the IOTA Tangle. The IOTA Tangle is an innovative type of DLT specifically designed for the Internet of Things (IoT) environment. It is an open-source protocol facilitating novel Machine-to-Machine (M2M) interactions, including secure data transfer, fee-less real-time micropayments, and the collection and dissemination of sensor-based and other data.  
If you want to find out more or engage directly with us, join us on Discord (https://discord.iota.org/)!
Follow us on Twitter to get the latest news (https://twitter.com/iotatoken)!