IOTA and SinoPac Collaborate on Digital Innovations in the Financial Sector
SinoPac and the IOTA Foundation signed a Memorandum of Understanding coming into effect immediately. The two parties will collaborate[1]on exploring the new digital innovation landscape made possible by the IOTA Tangle technology.
SinoPac is one of the largest Taiwan-based financial holding companies which operate throughout Asia Pacific. SinoPac, which has been exploring blockchain and distributed ledger technologies (DLT) is now collaborating with the IOTA Foundation to explore the IOTA Tangle, an open-source permissionless distributed ledger technology beyond Blockchain.  
The IOTA Tangle is the first open-source distributed ledger that is specifically being built to power the future of the Internet of Things (IoT) with feeless microtransactions and data integrity for connected devices and machines.
Over the past months, SinoPac has been actively developing its notary solution iCertificate, which utilizes the IOTA Tangle and its data immutability. iCertificate is a notary certification service, which applies to all kind of digital documents in the public or private sector. To ensure data security and portal convenience, iCertificate creates the hash as a unique fingerprint and signs it with the issuer's private key to encrypt the digital document, therefore mitigating the concern of leaking sensitive data. A QR code, paired with digital certification, will also be generated to ensure convenient customer experience. iCertificate is SinoPac's solution to enable secure and fast and certification for a multitude of documents.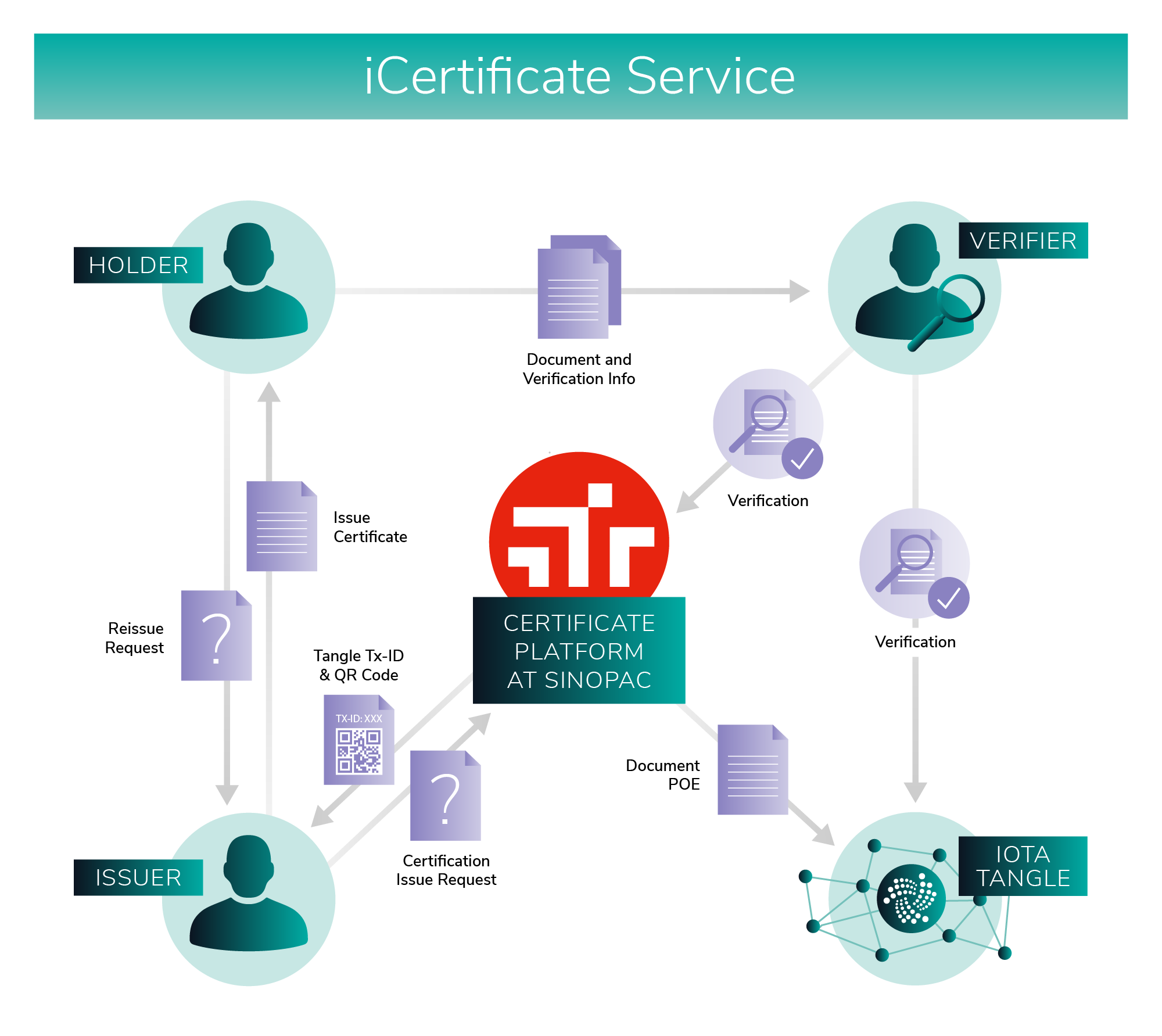 Tina Chiang, SinoPac Senior Executive Vice President, Chief Digital & Technology Officer —"iCertificate is an always needed notary service in the digital certification application, not only in education or public utilities territories but in trading and supply chain industries. We are pleased to partner with IOTA in distributed ledger technology. With IOTA's support, iCertificate was developed as a flexible and extensible service, which efficiently consolidates the bothersome landscape of many individual and different digital certification authorities into one platform."
Wilfried Pimenta de Miranda, Head of Business Development at the IOTA Foundation, Norway — "IOTA is thrilled to see SinoPac take their notary certification platform to the next level. It not only demystifies IOTA's potential to use the Tangle in a wide variety of corporate products and services but also demonstrates the increasing practical and real-world usage of distributed ledger technology in the financial sector. SinoPac's cutting-edge innovation is showing how DLT can improve and enhance the security of data-sensitive services and we are looking forward to continuing to explore new digital innovation landscapes made possible by the IOTA Tangle technology."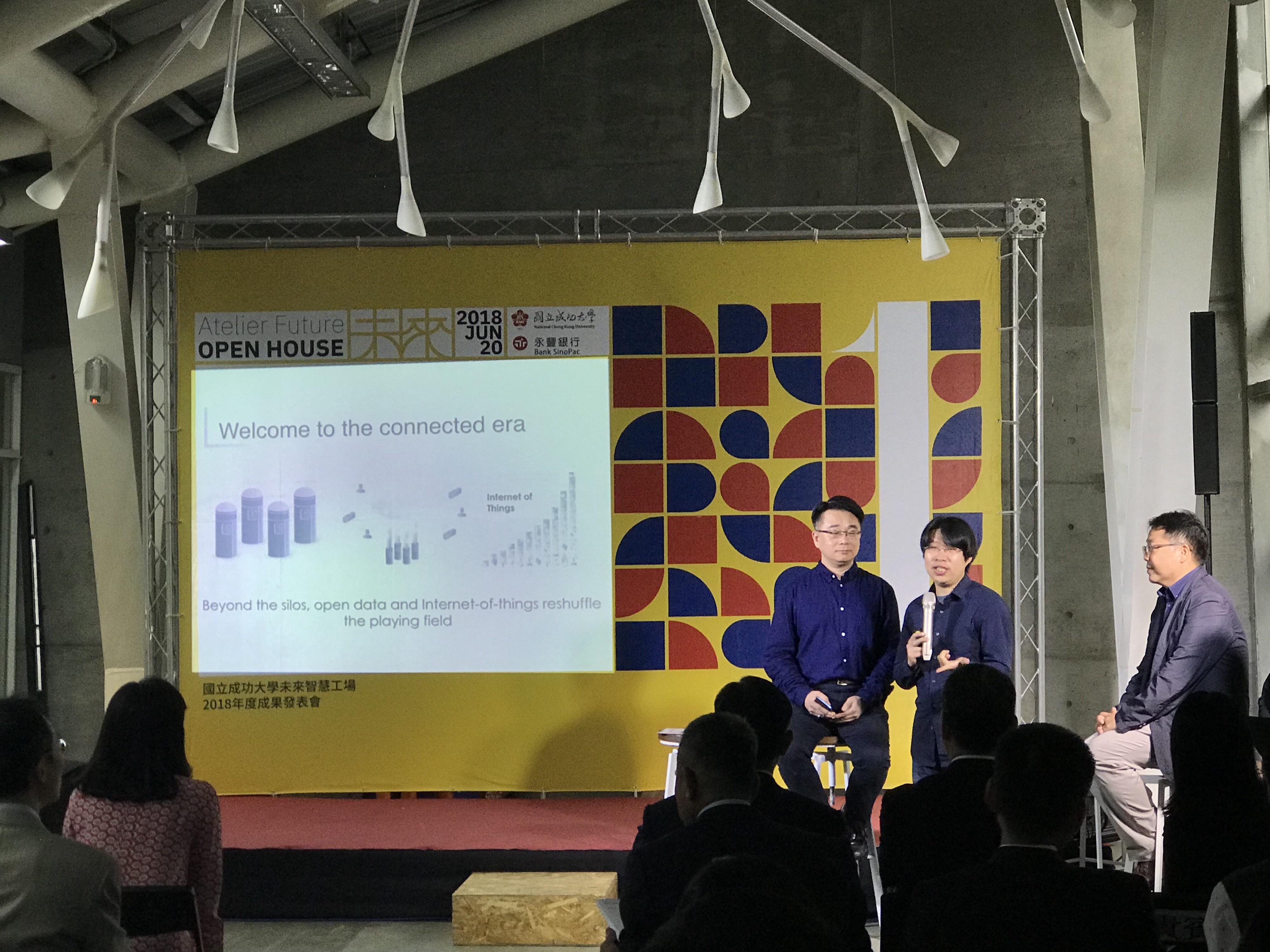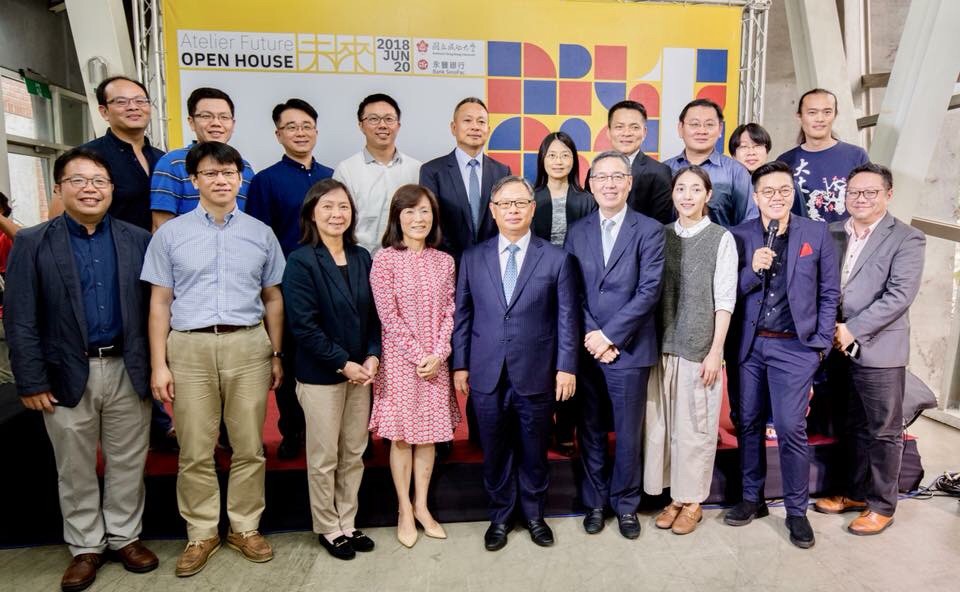 About SinoPac  
SinoPac Financial Holdings (SinoPac FHC) is registered in Taiwan. Sinopac Financial Holdings was established on May 9th, 2002, consisting of subsidiaries in a wide range of financial services including banking, securities, investment trusts, call center, insurance broking, leasing, and venture capital. The Company includes a global service network with locations in Hong Kong, Macau, Beijing, Nanjing, Shanghai, Xiamen, Dongguan, Kunshan, Tianjin, Chongqing, Vietnam, Los Angeles, and London.
About the IOTA Foundation  
IOTA is a not-for-profit foundation incorporated and registered in Germany. The IOTA Foundation's mission is to support the development and standardization of new distributed ledger technologies (DLT), including the IOTA Tangle. The IOTA Tangle is an innovative type of DLT specifically designed for the Internet of Things (IoT) environment. It is an open-source protocol facilitating novel Machine-to-Machine (M2M) interactions, including secure data transfer, fee-less real-time micropayments, and the collection and dissemination of sensor-based and other types of 'oracle' and other data. www.iota.org  
[1]https://bank.sinopac.com/sinopacBT/about/news-center/news/content/539245040.html  
---
Follow us on our official channels for the latest updates
Discord | Twitter | LinkedIn | Instagram | YouTube