IOTA Announces Coordicide Grant for Security Analysis, a New Collaboration with SPRITZ Research Group at University of Padua
We are thrilled to announce our latest Coordicide grant! The new collaboration, with one of the leading Security and Privacy Research Groups in Europe, aims at providing an independent, academic review of our team's work on the Coordicide project.
The grant, titled "Validating the Security and Efficiency of the IOTA 2.0 Consensus Protocol" has been awarded to the SPRITZ Security & Privacy Research Group at the University of Padua in Italy. The Principal Investigator of the project is SPRITZ founder Professor Mauro Conti, well known within the security and privacy community.  
The primary goal of the grant is to provide an independent, academic review of our team's work on the Coordicide project. An additional focus for the work is the design and analysis of an efficient and secure reputation system. Below, Professor Conti describes the intended work in a bit more detail.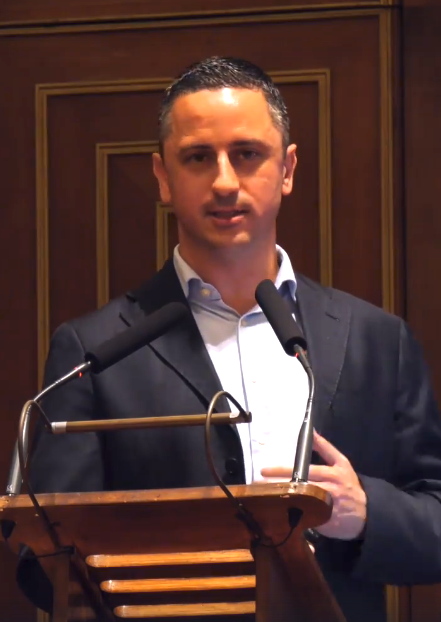 On collaborating with IOTA
"It is my pleasure and great interest to engage in this important work of reviewing IOTA's Coordicide solution. As a person who has always liked to take things apart to see how they work, to probe the inner workings of a system, the task presented here is exactly the kind of challenge that motivates my colleagues and I at SPRITZ. The IOTA network is of great interest because of its approach to resolving the DLT trilemma of scalability, security, and decentralization.  
In the first part of our contribution, we aim to validate the IOTA 2.0 consensus protocol, including Fast Probabilistic Consensus as well as the other modules of the protocol. We will provide a detailed report that consists of security validation of Coordicide against various known and possibly unknown threats. We will also evaluate if the design of IOTA 2.0 can provide a certain degree of fairness and heterogeneity, allowing resource-constrained nodes such as IoT devices to fairly participate in the network. Finally, we will verify the consensus protocol against an essential set of properties (such as deadlock-freeness, ability to reach consensus, security against overwriting proposed messages and adding invalid transactions, and security against censorship attacks) within the Coordicide framework.
The second part of our contribution has two aspects. First, we will research the usage of different state-of-the-art reputation schemes in the context of Coordicide by analyzing them in terms of the key requirements of an IoT network. If needed and appropriate, we will also consider possible adaptations of state-of-the-art solutions to the unique features of Coordicide. Furthermore, we will explore the usage of sharding together with reputation-based solutions. We aim to investigate this direction because the use of sharding alone decreases the security level, but a reputation system can be used to impose a certain trust level in the network. Moreover, the efficiency and security of the existing reputation using mana in Coordicide will be taken into consideration while investigating new reputation-based approaches.
Our team will share all the updates about our contribution to this project with everyone through SPRITZ's website, and IOTA's official channels. Stay tuned! Furthermore, you are welcome to contact us and feel free to have a technical discussion by sending an e-mail to [email protected]."  
We are absolutely thrilled to begin this collaboration with such a prestigious organization as SPRITZ. It's been a pleasure to work with Mauro so far, and our Research Team members are excited to engage regularly with all involved SPRITZ members as they progress in their work. The grant work is planned to last for one year and we hope to share some preliminary findings as they become available.
As always, you can stay up to date with the IOTA Research Team at IOTA.cafe, or by visiting the #tanglemath channel in our Discord.  
More about SPRITZ — Security & Privacy Research Group  
Founded by Professor Mauro Conti in 2011, the SPRITZ Group is a group of scientific and technical experts working on security and privacy issues. SPRITZ is mostly based at the University of Padua, one of the leading universities in Italy. The Group is affiliated with HIT, the Human Inspired Technology Research Center of the University of Padua. SPRITZ collaborates with progressive research teams all over the world. You can learn more about the working group and how you can participate on its Facebook page.
---
Follow us on our official channels for the latest updates
Discord | Twitter | LinkedIn | Instagram | YouTube