IOTA Foundation and TradeMark East Africa Partner to Improve Infrastructure and Trade Through Technology
A Strategic Partnership  
TradeMark East Africa (TMEA) is one of the most respected organizations in the region and is well-known globally for its work on improving livelihoods through improved trade conditions. TMEA's track record is impressive across the more than eight countries it operates in and includes programs across the spectrum from infrastructure development such as roads and border posts; to upgrading government agencies' systems and processes; and improving the regulatory environment. (Learn more: www.trademarkea.com)  
Following a long due diligence process, multiple ideation sessions, and hands-on work, the IOTA Foundation (IF) is proud to receive the approval of the board of TMEA and become a strategic partner. As organizations, we share many of the same values, such as: being transparent and inclusive; using our respective capabilities for the public good; as well as both organizations are driven by not-for-profit mandates.
As strategic partners, we share a common vision for improving trade through technology. The partnership will allow the IF to work with TMEA to spearhead initiatives on using the Tangle to a)improve data management and collaboration along trade corridors, b) explore new ways to ensure digital solutions are inclusive and benefit both large corporations as well as smaller traders; and c) work towards increasing the global competitiveness of East African products whether it is being more cost-effective or providing more transparent supply chains to the end consumer.  
Public infrastructure for trade — a perfect match  
The first area the partnership is focusing on is the exchange of data and trade certificates across borders and between government agencies and traders. Today's trade is still dominated by papers and manual processes. Most government agencies have or are in transition towards digital internal processes. But the sharing of data/certificates between agencies and across borders is still manual as external sharing of digital data is considered risky: easy to copy and falsify, difficult to uphold access rights and prevent unauthorized actors from accessing sensitive information. With existing solutions, there has been little interest in a system with a central actor de facto managing all actors' data on a centralized platform/infrastructure.  
By introducing the Tangle, IOTA's underlying data structure, we are currently piloting a system to ensure "trust" in the data shared. This system follows a set of agreed design principles: 1) single-version-of-truth capability for all actors; 2) each actor owns and controls their own data (and is accountable for it); 3) accommodates existing infrastructure, and 4) provides time and cost-saving for all. More information about the project will be released shortly!
Given that IOTA's technology is open source, low cost, secure, and decentralized, it matches well with building public data infrastructures. It allows for building an infrastructure for government-to-government interactions and government-to-business interactions that are neutral to corporate interests and allow for multiple interoperability with different corporate and public systems.
Furthermore, using the Tangle for data transactions is feeless, it does not require any actor to buy tokens and it avoids potential concerns about the regulation of cryptocurrencies. There are no miners or private actors holding the key to the kingdom and each actor can ultimately decide to share their own data with anyone without asking others for permission or paying a fee.
Thus, in the long term, it encourages all actors to innovate and develop new ways of collaboration around such a public data structure. Innovation will not be confined to the imagination or governance of one or a few actors. The vision is a secure and reliable public infrastructure that allows everyone to take advantage, innovate and grow their services and businesses on a permissionless basis.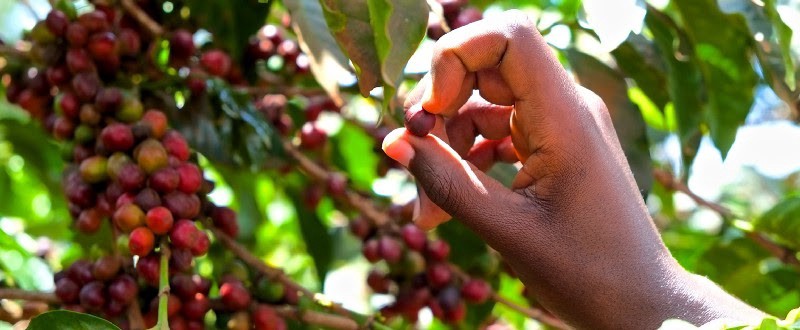 Local training and capacity building  
Part of this commitment includes Peter, Dennis and Kelvin — and more names will soon follow. These are local Kenyan developers that have been trained in the IOTA technology as we want to ensure a sustainable path to development and avoid dependencies on only a few individuals. Currently, they are a shared resource between IF and TMEA and have received training from IF engineers. The aim is to build a talent pool in the region that has access to the innovation happening around IOTA and who can collaborate with TMEA's ICT-4-trade teams to drive use cases and take advantage of new technology.
This is aligned with IOTA Foundation's vision to empower our community of developers to access the technology without the need for the foundation to be involved. The IF is not a classic consultancy or a software company, but more like a movement. In this partnership, IF is systematically empowering local developers with the long-term aim of being hands-off in daily coding and system development to concentrate on the core protocol. For now, we take the role of a midwife who transfers knowledge and builds local capacity.
Bringing an ecosystem — getting an ecosystem  
TMEA working model is based on collaboration and partnerships with governments, private actors and regional/national trade institutions. They have long-built relationships with both the public sector and the private sector in the region and interventions are built on these partnerships as collective efforts. Co-creation has been part of TMEA's DNA long before it became a buzzword in the tech world. Using distributed ledger technology to enhance an ecosystem's collaboration is more about bringing the ecosystem together than building the technology. Thus, TMEA is a natural anchor for rolling out the advantages of applying the IOTA technology.
In parallel to TMEA providing access to a well-developed ecosystem in East Africa, the IOTA Foundation brings an ecosystem of corporates, start-ups and developers using the technology for trade and supply chain services. Thus, the partnership also provides TMEA access to an ecosystem of new services and innovation in which IF aims to bring in partners that have new models for breaking trade barriers and improving trade lanes. We will share more information about this work in due course.
Read the official press release of the partnership here.  
Learn more about TradeMark East Africa: www.trademarkea.com  
Learn more about the IOTA Foundation: www.iota.org
---
Follow us on our official channels for the latest updates:
Discord | Twitter | LinkedIn | Instagram | YouTube