IOTA Partners with InnoEnergy on Smart Energy Community
IOTA, InnoEnergy together with ÖBO and ElaadNL team up to demonstrate the IOTA Tangle on a smart community testbed to explore new business model for e-mobility and smart community energy markets  
Berlin, Germany, April 2018 — The IOTA Foundation(IOTA) and InnoEnergy Scandinavia (InnoEnergy) signed a Memorandum of Understanding coming into effect this month. The two parties will collaborate on the development of smart community solutions and business model innovation.  
InnoEnergy, the innovation engine for sustainable energy across Europe, has partnered with ÖrebroBostäder (ÖBO), one of Sweden's largest public building owners, to implement a series of pilot testbed facilities including EVe which is being delivered as part of the E-REGIO project. The E-REGIO project is receiving funding from the initiative ERA-Net Smart Grids Plus within the management scope of European Union's Horizon 2020 research and innovation programme, which focuses on developing Smart Community Energy Markets solutions including e-Mobility. EVe is an initiative within the E-REGIO project that focuses on implementing innovative e-Mobility services. The IOTA Tangle, an open source Distributed Ledger Technology fit for the IoT, will be demonstrated on the EVe smart community testbed located in Örebro, Sweden. The demonstration will also involve ElaadNL, a consortium of leading Dutch grid companies, to expand itsworkon IOTA's smart charging solutions and prototype.  
The agreement results from a successful participation of InnoEnergy into IOTA's Data Marketplace initiative launched in November 2017. The Data Marketplace is an open innovation process and experimental proof of concept of a decentralized data marketplace featuring IOTA's secure data transfer and zero fee micropayment capabilities.  
As part of this partnership, the IOTA Foundation will streamline access to its Tangle technology to strengthen InnoEnergy and ÖBO's capabilities in order to implement pilots and explore smart community business models. The IOTA Foundation will also bridge its growing global ecosystem of established corporations and startups to the possibility of testing smart IOTA enabled products on the testbeds.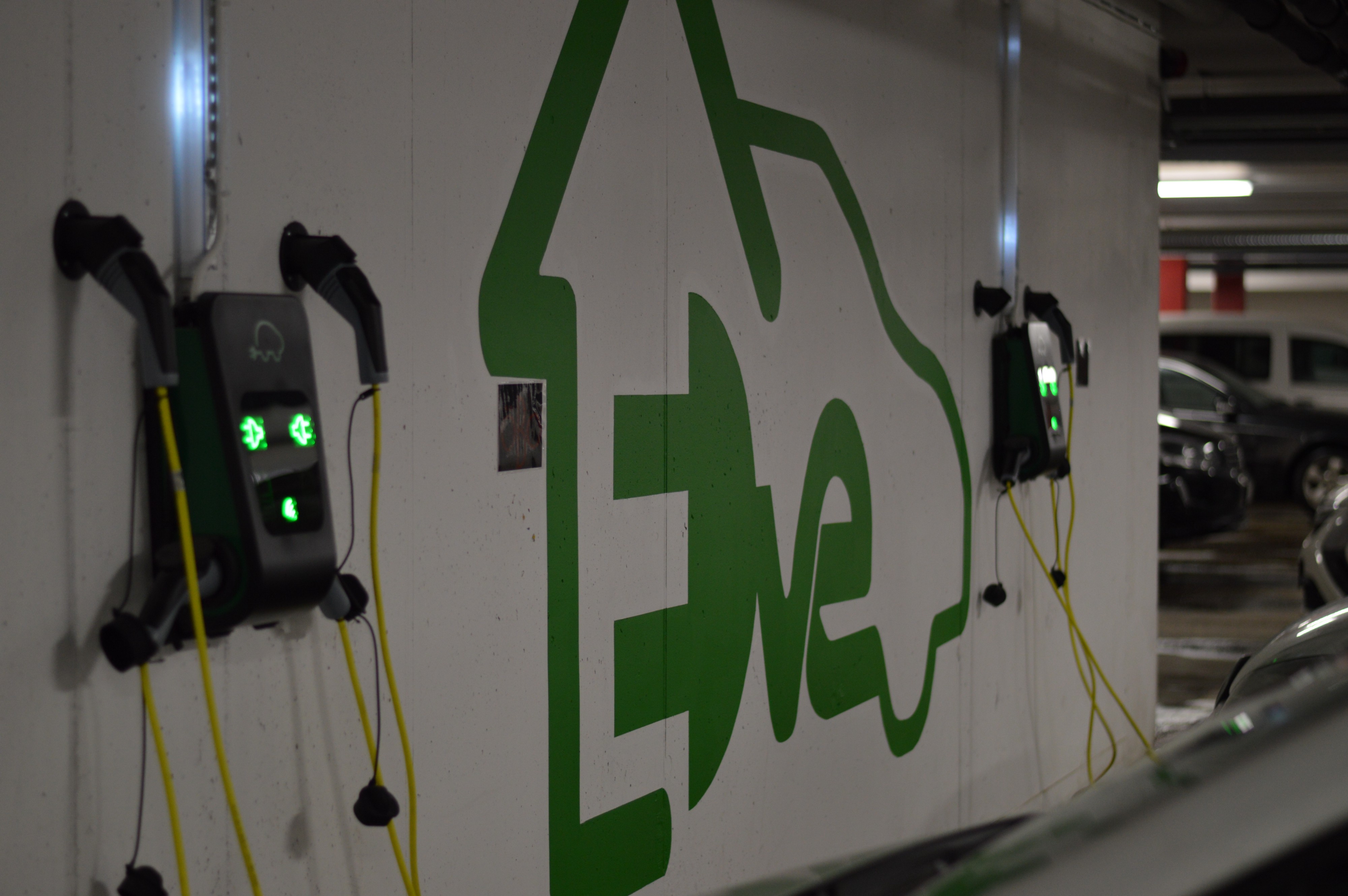 Wilfried Pimenta, Head of Business Development at IOTA Foundation: "This partnership brings the Tangle technology where it belongs: in the real world, enabling IoT devices and smart community models. The proactive, collaborative and open approach adopted by Innoenergy makes it a great partner for IOTA and its growing ecosystem to co-create and showcase the potential of the Machine economy"
Xue Wang, Business developer, product owner of EVe at InnoEnergy Scandinavia:"The collaboration between InnoEnergy, IOTA foundation and ElaadNL on implementing the Tangle Distributed Ledger Technology in the testbed will facilitate the development of smart community energy markets. The citizens will be empowered to use the decentralised clean energy/e-mobility services with a transparent, autonomous and secured transaction and data management system."
Jonas Tannerstad, Chef El & Automation, ÖrebroBostäder AB:"ÖBO has partnered with InnoEnergy to implement innovation solutions regarding Smart Community and energy-efficient building automation systems. ÖBO supports the transparent and secured data and information systems for facilitating the solutions to our facilities and tenants. We are excited about the open and innovative approaches carried out by InnoEnergy and IOTA, and we are looking forward to seeing the EVe platform up and running in Örebro."
Harm van den Brink, IT Architect Smart Grids & Electric Vehicles at ElaadNL:"At ElaadNL we research emerging technologies in the E-mobility domain, to assess the impact of these technologies. Distributed Ledger Technologies (DLT) is one of these technologies we really keep an eye on. In order to understand how it really works we built the IOTA Charging Station, a real working proof of concept to show the capabilities of DLTs. It's in our DNA to work together with other parties, so share our knowledge and technology. Sharing the IOTA Charge Station with InnoEnergy is a great way of working together with our partners, and to co-create future technologies."
About IOTA
IOTA is a not-for-profit foundation incorporated and registered in Germany. The IOTA Foundation's mission is to support the development and standardization of new distributed ledger technologies (DLT), including the IOTA Tangle. The IOTA Tangle is an innovative type of DLT specifically designed for the Internet of Things (IoT) environment. It is an open-source protocol facilitating novel Machine-to-Machine (M2M) interactions, including secure data transfer, fee-less real-time micropayments, and the collection and dissemination of sensor-based and other types of 'oracle' and other data. www.iota.org  
About InnoEnergy
InnoEnergy is the innovation engine for sustainable energy across Europe supported by the EIT.
We support and invest in innovation at every stage of the journey — from classroom to end-customer. With our network of partners, we build connections across Europe, bringing together inventors and industry, graduates and employers, researchers and entrepreneurs, businesses and markets. We work in three essential areas of the innovation mix:
Education to help create an informed and ambitious workforce that understands the demands of sustainability and the needs of industry.
Innovation Projects to bring together ideas, inventors and industry to create commercially attractive technologies that deliver real results to customers.
Business Creation Services to support entrepreneurs and start-ups who are expanding Europe's energy ecosystem with their innovative offerings.