Tokenization on the Tangle with IOTA Digital Assets
The IOTA team has made significant progress in the past few weeks to get Chrysalis onto the mainnet in March. The biggest network upgrade in our history is not only a march towards production-readiness, but also an enabler of exciting new use-cases, partners, and products that have not been possible before. With the Chrysalis upgrade come a number of interlocking projects that span the entire IOTA ecosystem, all intended to further increase the possibilities in which IOTA can be used.
Realizing the Machine Economy requires feeless micropayments, immutable and verifiable data, decentralized and self-sovereign identities, smart contracts for complete autonomy of processes, and the tokenization of physical and digital assets. IOTA is building all of these components right now.
Introducing the IOTA Digital Assets framework
As the protocol evolves, we want to provide a full spectrum of tools, libraries, and frameworks that will allow our ecosystem to fully leverage the strength of the IOTA Tangle. That's why today we are proud to share the Digital Assets framework on IOTA. With the release of the specifications today, we are taking an official step to bring the concept of tokenization to the IOTA ecosystem.
This is a singular – but crucial  – piece of our ecosystem that interlocks and is interrelated with a myriad of other moving parts of IOTA (hint: Smart Contracts). At the same time, this step is a transformative moment in our history: We are moving from an economy of one native asset (the IOTA Token), towards a colorful world of digital assets that range from tokenized physical assets to data streams and even towards NFT's.
IOTA's Digital Assets framework lays the groundwork for feeless, scalable, and secure digital assets to live on the IOTA Tangle. All tokenized assets under the IOTA Digital Assets framework benefit from the same level of security, scalability, and (no) fees as the native IOTA token. This makes digital assets on IOTA one of the most robust and scalable of the industry and it will lead to an explosive growth in economic value being secured and traded on the IOTA network.
Why Tokenization?
Tokenization allows real-world assets to be managed, traded, bought, and sold on a distributed ledger technology (DLT). The ramifications of this technological breakthrough cannot be overstated: tokenization will transform the concept and the exchange of value as we know it. Tokenization breaks down barriers, allowing for greater democratization of finance and investment while simultaneously providing a more secure, more transparent, and more easily manageable environment for assets.
What's more, a feeless and scalable protocol like the Tangle will completely transform the concept of tokenization itself. Whether it's a person making a micro-investment in real estate, an artist securing intellectual property, a restaurant manager issuing gift certificates, a car company issuing shares in its mobility fleet, or an IoT device selling access to its data stream, IOTA's Digital Assets framework will provide the architecture for anyone to tokenize and utilize assets securely and cheaply.
The possibilities of IOTA tokens
Tokenization that uses IOTA's Digital Assets framework will open up a world of new possibilities and opportunities. From issuing digital securities to trading NFT art, we are empowering our ecosystem to realize the limitless potential of tokenization for concrete business use cases. Apart from the obvious business potential, tokenization also has a fun component to it allowing you to create and trade any type of tokens, reward coins, and whatnot.
The most exciting use cases which we are already working on today are:
Enterprise-level, production-ready tokenization as part of the Machine Economy: Tokenized assets operating on IOTA can deliver real-time data feeds in a lightweight footprint - think digital twins on steroids.

Crypto applications such as multi-asset wallets and cross-chain Uniswaps: With IOTA Digital Assets, we lay the groundwork for cross-network asset swapping with IOTA acting as a feeless bridge currency. As the framework matures and the tooling around smart contracts is created by our community, it will be possible for the IOTA token to represent other assets such as Ethereum, Cardano, or Bitcoin, bridging these assets to one another in a seamless way. Rather than creating a bridge between each currency, IOTA Digital Assets allow for only one pool and one bridge to be built. This means that a single integration into the IOTA Digital Asset framework opens up the possibility to swap between all assets on the network.  

Non-Fungible Tokens (NFT): An NFT could represent an artwork, a collectible, a special edition item, or anything singular and unique. It is essentially a digital property right that can be traded. NFTs are becoming incredibly popular on other crypto protocols, but IOTA Digital Assets will likely explode the field with feeless transactions.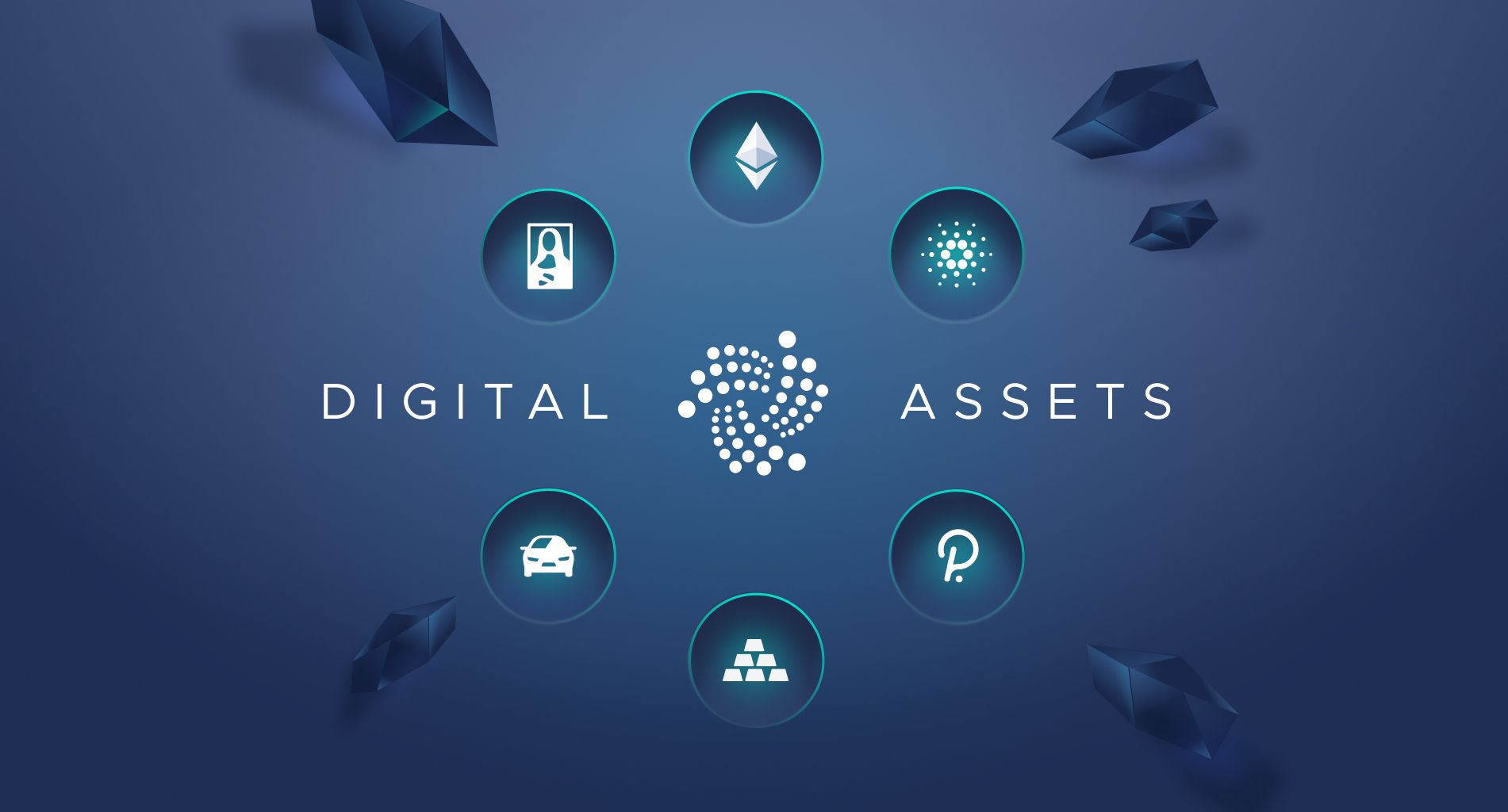 Tokenization is a key component for smart contracts
Especially for IOTA's Smart Contract Protocol (ISCP), the Digital Assets framework is a crucial security component enabling smart contracts in the first place. Launching our Digital Assets framework onto the IOTA network will also enable Smart Contracts. But apart from the pure functional component, tokenized assets will also work in tandem with smart contracts to enable completely new use cases.
Much of the actual business that could be carried out more efficiently, more securely, more quickly, and less expensively on distributed ledgers will be executed automatically by smart contracts working with tokenized assets. Many of the more complex use cases for IOTA Digital Assets require Smart Contracts for their full realization (e.g. complex rights management for security tokens), and we will share our progress updates on smart contracts in the coming weeks.
The roadmap ahead
Today we've released the official protocol RFC for the Digital Asset framework on IOTA. We encourage everyone to read through it carefully and for the domain experts to provide their commentary on it. As ever, we remain committed to our ideals of transparency and openness, and we rely on the input of our dedicated community. Already today, the tokenization is live on the Coordicide Testnet (GoShimmer). With the changes being introduced in Chrysalis (in particular UTXO) we will be able to support digital assets on the IOTA Mainnet.
Because of the importance of IOTA Digital Assets, we want this to go live on the mainnet as soon as possible. After the RFC is fully reviewed and approved, and with the Chrysalis upgrade successfully completed, we will focus on bringing the support for digital assets to the mainnet as part of the next protocol update as soon as possible. We are also incredibly excited to integrate the Digital Assets framework into our upcoming Firefly wallet, making it even more simple and user-friendly for our community to engage with new digital assets.
We now invite the community to build together with us, as there is an entire world of NFTs, democratized investing, asset management, support of the arts, internet evolution, and freed-up time, labor, and value that is simply waiting on us to begin working. The Ecosystem Development Fund is ready to accept grant applications for projects that wish to build this future with us.
---
As always, we welcome everyone to stop by on Discord  for a discussion with our team!
Visit www.iota.org for more information.
Follow us on our official channels!