Trondheim City and IOTA Gear Up its Smart City Development Towards Sustainable Development Goals
Today, the municipality of Trondheim enters into deeper cooperation with the IOTA Foundation and eight other companies to tackle sustainable development goal challenges in smart cities.
Before providing more details, here's a bit of background on the progress of this collaboration to date. The IOTA Foundation, the city of Trondheim and its partners launched the Data Marketplace initiative in 2017. A number of joint initiatives have happened since then. On 6 July 2018, the+CityxChange proposal was formally accepted by the European Commission to become a new smart city lighthouse project, under the EU Horizon 2020 "Smart Cities and Communities" topic. In August 2019, IOTA — together with ENTRA, Jaguar Land Rover and Engie Lab Crigen — showcased a unique proof of concept demonstrating the potential use of the IOTA technology for tracing sustainable energy, from positive energy buildings all the way to electric vehicles. A smart city publication was then produced to explain the potential of IOTA as the backbone of open and transparent smart city infrastructure and IoT-enabled digital services and business models.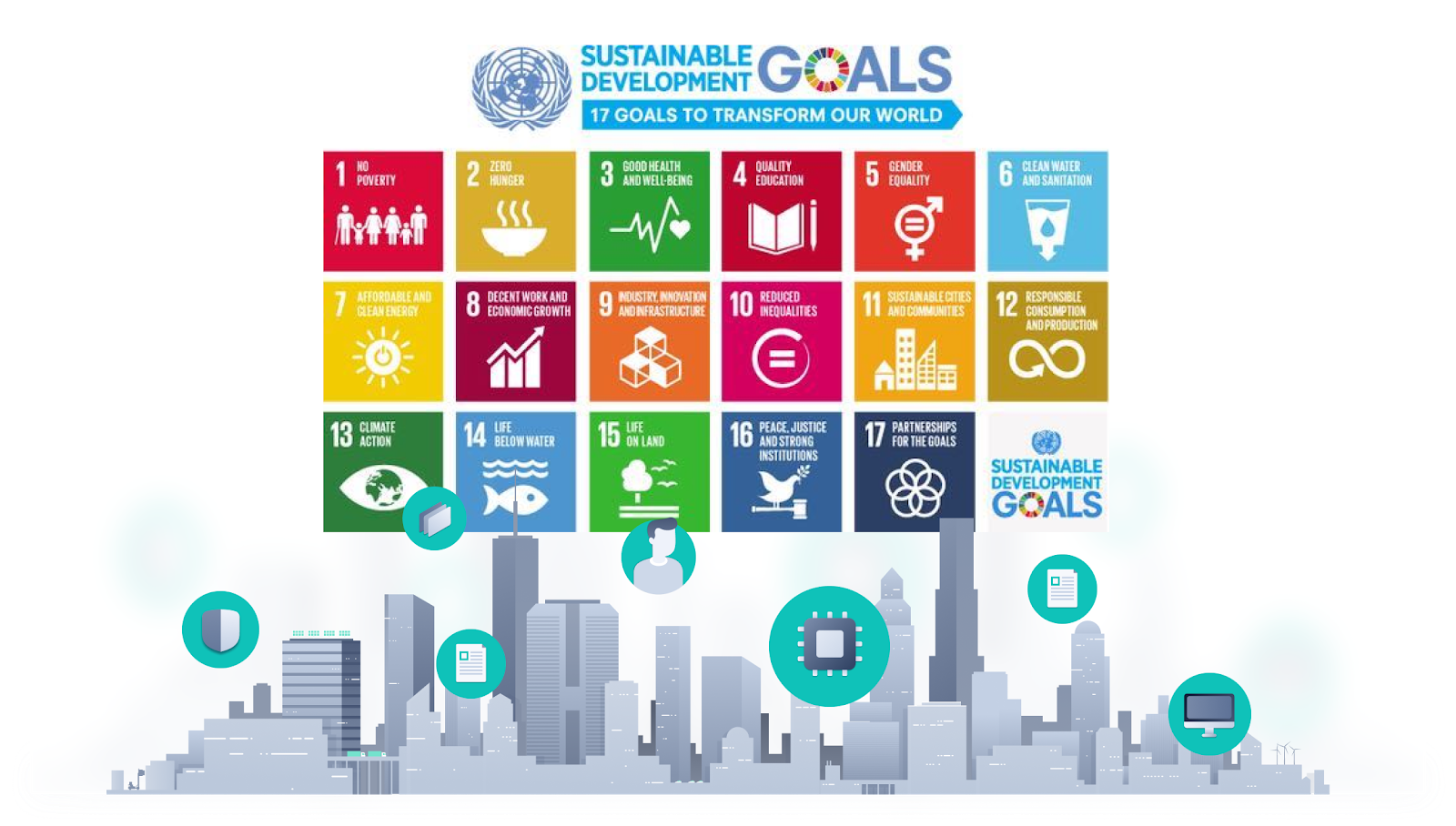 Trondheim municipality was appointed by the UN in Geneva in 2019 as a UN Center for Sustainable Development. Now, together with the UN Economic Commission for Europe (UNECE) and the UN Global smart city program, the "United 4 Smart Sustainable Cities (U4SSC)" is centered around Trondheim's work to develop and disseminate knowledge of how cities and communities can achieve the UN's sustainability goals. The UN Center in Trondheim cooperates with companies and organizations, which by virtue of their core business, represent particularly important contributions to sustainable development. Other companies signing this week's MoU include Ducky, Folkeinvest, GreenStock, Læringsliv, Reframing Studio, SoCentral, Strise, Urban Trigger Agency.
The UN Center shall provide the partners with guidance, information, and areas that promote the partners' ability to purposefully contribute to sustainable development and value creation. In addition, the center will facilitate the municipality to be used as a living laboratory to develop, test and demonstrate models, services and products serving sustainability goals. Together, the parties shall secure development resources so that promising business models, services and solutions can be developed, adapted and implemented. This may include, for example, the joint application to R&D grant funding.
Kristian Mjøen, head of the UN Center, explains: "In order for thousands of cities around the world to reach the UN SDG, they will need solutions delivered from these companies. We look forward to contributing, through the UN Center, to highlight and grow the unique capability these companies represent, in both national and international arenas."  
Wilfried Pimenta, Business Development Director of the IOTA Foundation, complements, said: "We are thrilled to expand our cooperation with Trondheim towards the UN SDGs. By leveraging on Trondheim as a real-world city testbed and the UN Center as an SDG collaboration network, the IOTA team is eager to expand its partner ecosystem, make sustainable innovation happen and replicate best practices in Norway and internationally."  
The cooperation agreement was signed on 5 February 2020 by the mayor of Trondheim municipality, the IOTA Foundation and other companies in a ceremony in Trondheim, Norway.
Silja Rønningsen, Finance Manager Secretariat UN Center, Trondheim Municipality, e-mail: [email protected], phone: +47 48 21 05 22  
Kristian Mjøen, Head of Secretariat UN Center, Trondheim Municipality, e-mail: [email protected], phone: +47 98 21 77 55  
Wilfried Pimenta de Miranda, Business Development Director, IOTA Foundation, email: [email protected], phone: +47 92 20 29 18.
---
Follow us on our official channels for the latest updates:
Discord | Twitter | LinkedIn | Instagram | YouTube