Welcome to the new IOTA documentation portal
As you probably know, we have been working on a new user experience for our documentation portal.We are now releasing the first version of the portal. There are still many things that we want to build into the portal in the not-too-far-off future. But we believe this first version will already make learning about and building on top of IOTA a much better experience.  
We wanted to make sure the look and feel of the website is what you're used to when using our wallet, Trinity, or visiting the main website.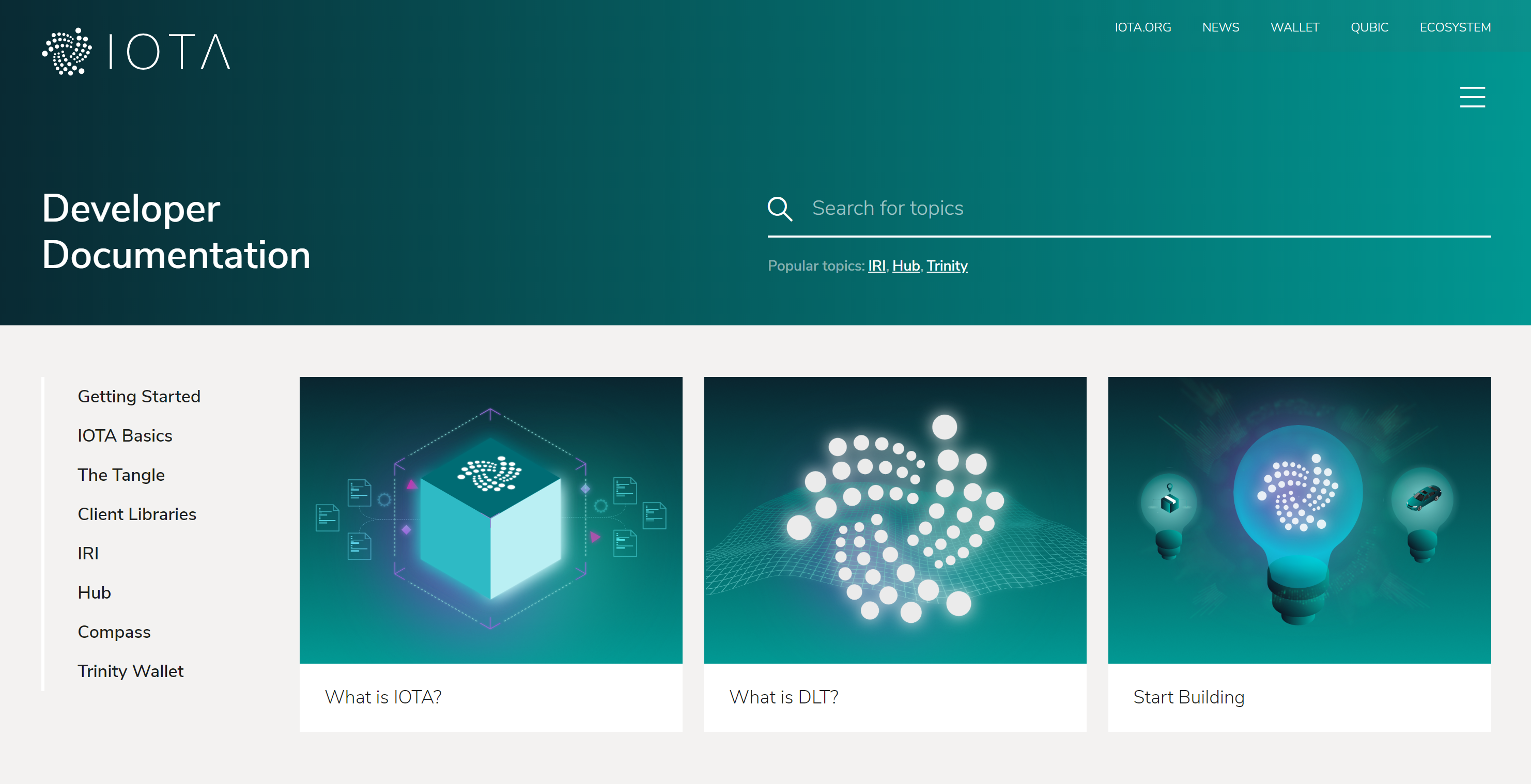 We have also built a whole new stylesheet with reusable components, to make developing other experiences in the IOTA ecosystem a breeze.
The website is built to be usable whether you are on the go, or building great things in your office! Individual elements adjust as you'd expect to provide a great reading experience.
Convenient information discovery is one of the most important parts of a great documentation portal. We've implemented search that works flawlessly on desktop and mobile.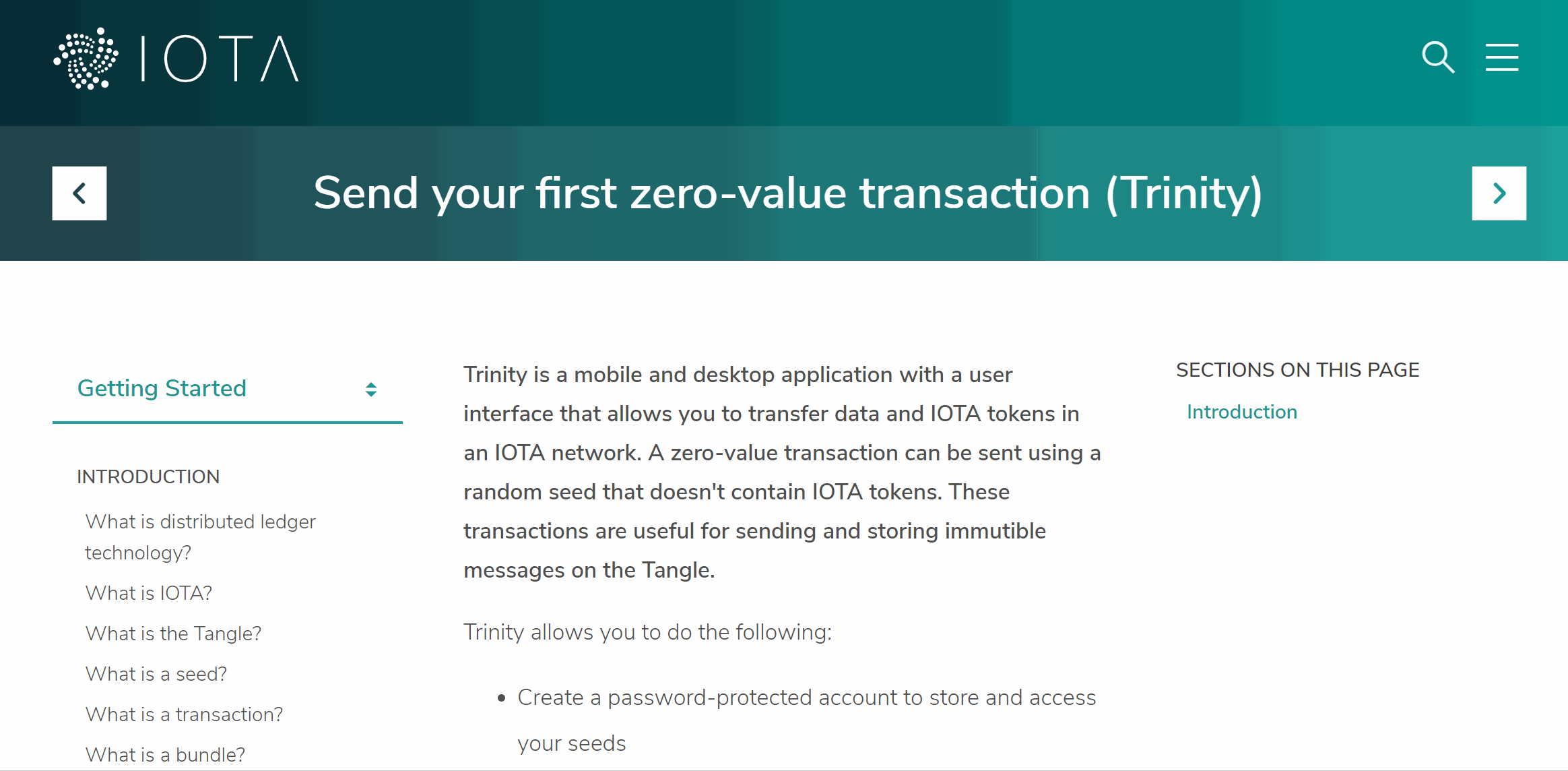 Some of the input we received during our community developer interviews was that you enjoy book-like reading in documentation. We made this happen in the portal, and you can go from one page to the following in a logical flow. The site will guide you through your learning experience.

We're always interested in getting your feedback on the content you're interested in. You can now submit feedback for every page on the site. We'll make sure to use this input to improve the content. So if there's something missing, or if you like what you read, please let us know!
We've been hard at work adding more content these past few weeks. As well as improving the existing content, like the IRI documentation.
Even more guides and examples are coming in the near future, but for now, be sure to check the new docs for Hub and for Compass.  
As always, we are more than happy if you contribute to our documentation. You can find all the content hosted on the documentation- repository. See ourcontribution guidelines for more information on how to contribute.  
Work on the portal will be an ongoing process and we already have plans for the near future:
Support for suggesting specific changes to existing content.
Further improving, and speeding up the search experience.
Changing up labeling of existing content to be more accessible to new users.
Building scenarios that run directly in the browser. So you can learn and try new things right away.
And more!
Make sure you visit the new documentation portal! And thanks to everyone, especially our focus group, for their feedback during the development.  
A huge thanks goes to the development team that worked on this feature; Alexey Sobolev, Andrew Brough, Casper Eicke Frederiksen, Giorgio. E. Mandolfo, Lewis Freiberg, Max Appel, Jake Cahill, Marwen Trabelsi, Martyn Janes, Rihard Gravis, S. D. Nelson, and others in the IF!  
Please join the discussion in the #Documentation channel of the IOTA Discord server.