ZERO defects, Digital Twins, and IOTA
Pickert and the IOTA Foundation jointly demonstrate the power of zero defects and digital twins for manufacturing.
Supply Chain tracking is one way to demonstrate the benefits of IOTA's ability to store information about digital assets in a secure and open infrastructure. The IOTA Tangle guarantees not only the immutability of data, but also the sharing of information across customers and partners in the value chain. One example is the Trade Logistics Information Pipeline (TLIP), which is set up to create an interconnected technology highway for Eastern African businesses and governments' agencies systems to communicate with each other and international counterparts in a transparent and secure manner. This allows for more established trust in the tracking of provenance and authenticity.  
Today, we add an important piece of information — the digital twin and IOTA's role in smart manufacturing.
You have probably heard about the rule of 10. It is an estimation about the costs needed to correct a mistake while a product is maturing towards the customer. In early design stages, the costs to make corrections are marginal, but they multiply by ten during each step from the design to prototyping, mass assembly, distribution to the dealer and finally the customer.
Preventing known defects in an early stage thus has a tremendous economic impact, as it not only decreases costs but increases customer satisfaction.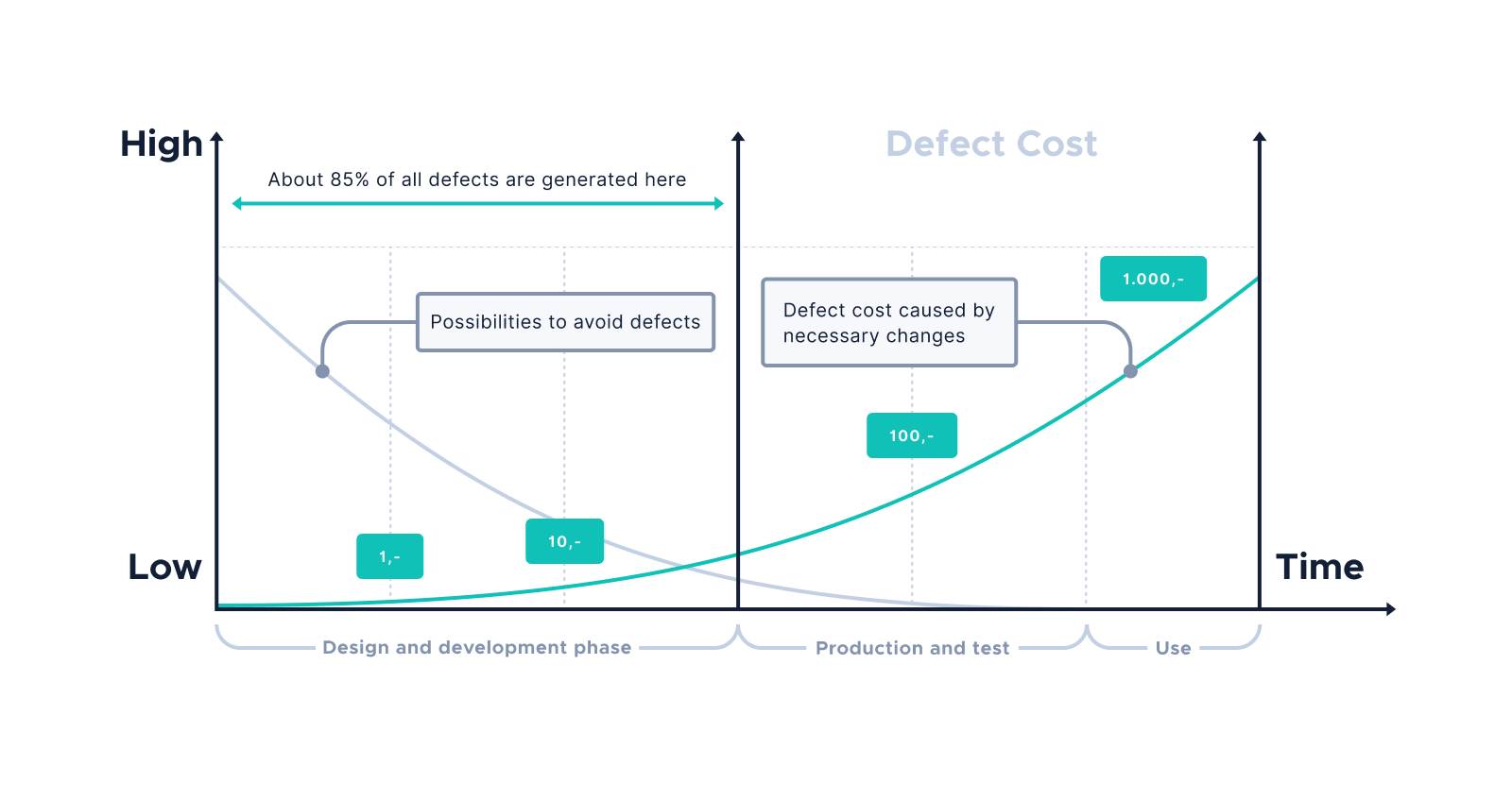 We are excited to demonstrate the use of IOTA in smart manufacturing through the collaboration with Pickert, a German company that specializes in the creation of digital twins through an advanced analytical framework, which can detect and mitigate defects early during the production process.  
All relevant data is not only used for monitoring, but also assigned individually to each product and its unique serial number and is stored in a global database for traceability reasons. As a result, it is now possible to to search for, identify, analyze, evaluate and document defects that occur at the customer or in the field in a complete data archive. Knowing the origin of a defect makes it easier to prevent them in the future.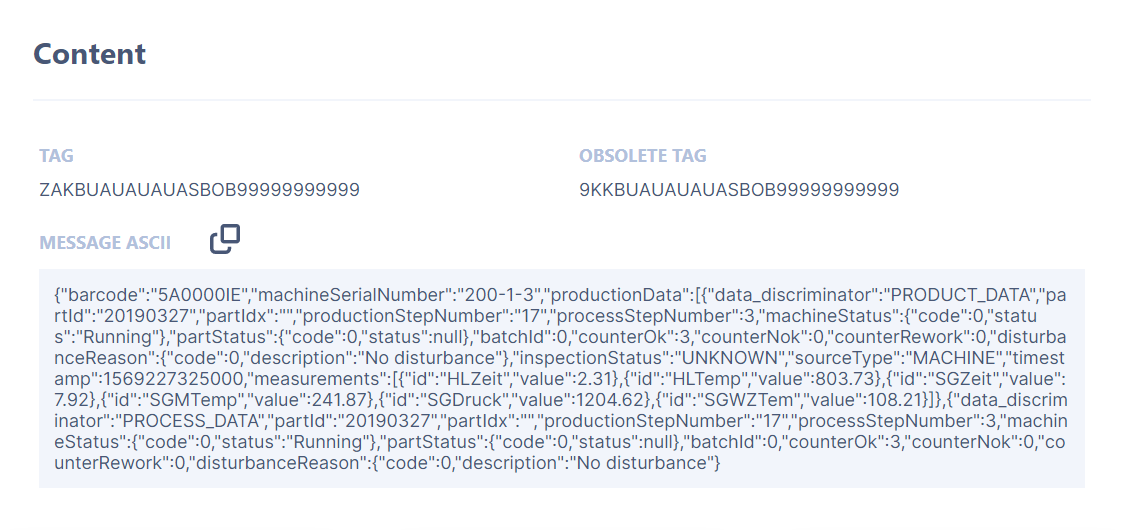 Sven O. Rimmelspacher, Managing Partner at Pickert: "When you store all the data described above in the IOTA Tangle, you get a full traceability of each product and its components which we call the Digital Twin. Every product can be identified using its serial number and all the data is safe and unchangeably stored and accessible. IOTA's public infrastructure does not require any fees or even the use of cryptocurrency to store data decentralized. It thus provides the optimal setting for digital twins and other assets to be safe against manipulation and even share them with partners along the production chain."  
Because the Digital Twin of a product can not be altered, it can easily be used as proof when it comes to required regulations, a complaint, or a recall where the cause of the defect must be identified. It is very easy to ask questions like: "Give me the serial numbers of all battery clamps where batch 123 of the granulate was used".
Holger Köther, Director Partner Management at the IOTA Foundation: "Pickert impressively demonstrates the benefits of utilizing IOTA for digital twins in manufacturing. Not only is the data stored immutably, it can also easily be enriched by manufacturing partners as part of a larger and more complex digital twin. IOTA's digital infrastructure provides the trust to document authenticity and provenance and add transparency across different industries."  
We are excited to share that Pickert has written an extensive article about ZERO defects (English version,German version), digital twins and the role of IOTA to provide trust in a digital world.
About IOTA Foundation
IOTA is a global non-profit foundation supporting the research and development of new distributed ledger technologies (DLT), including the IOTA Tangle.
The IOTA Tangle solves the fundamental shortcomings of blockchain: scalability, environmental sustainability and cost. IOTA is an open-source protocol connecting the human economy with the machine economy by facilitating novel Machine-to-Machine (M2M) interactions, including secure data transfer and feeless micropayments. To learn more visit www.iota.org, the IOTA Foundation YouTube channel and follow @iotatoken on Twitter.  
About Pickert & Partner GmbH
Pickert is a successful ISO-certified software producer in Pfinztal near Karlsruhe (Germany). This family-owned company was established in 1981 and currently employs more than 50 people. Our 380 customers with more than 215,000 users are represented in 28 countries. We open up international markets through our stable and long-standing partner network. Pickert is the go-to company for small and medium-sized companies in the metal and plastics industries and we are also specialists in discrete manufacturing. For years we have been engaged in various research projects, working groups, and associations in order to advance topics such as Industry 4.0