The Trade Logistics Information Pipeline
New Microsite Providing a Deep Dive Into the TLIP Project
TL;DR:
The IOTA Foundation and TradeMark East Africa have launched www.tlip.io, a new website for the Trade Logistics Information Pipeline (TLIP), which they will also present at the European Development Days on 21-22 June 2022. TLIP enables a digital trade corridor with DLT-backed data immutability and security, replacing inefficient, forgeable paper-based trade. The new website highlights these benefits and provides an opportunity to follow the project' progress.


The IOTA Foundation and TradeMark East Africa, an organization funded by a range of development agencies to grow prosperity in East Africa through trade, will promote digital trade corridors and the Trade Logistics Information Pipeline (TLIP) at the European Development Days 2022 (EDD), Europe's leading forum on international partnerships to be held on 21-22 June.
To coincide with this event, a new website is being launched to promote TLIP: Alongside the fundamental information about the project, the new website dives into TLIP's value proposition (see below for the "why" behind TLIP) and highlights cooperating partners from government and commerce – including development agencies from the Netherlands, the UK, and the USA as well as Kenyan organizations such as KenTrade, the Agriculture And Food Authority, the Kenya Revenue Authority and Kenya Plant Health Inspectorate Service. It also provides an update on the progress of the project.
About the Trade Logistics Information Pipeline (TLIP)
TLIP uses IOTA's distributed ledger technology (DLT) to transparently, efficiently, and cost-effectively manage trade information across borders. This eliminates the need for paperwork and introduces better visibility across supply chains. TradeMark East Africa has partnered with the IOTA Foundation to introduce the technology to governments and businesses in the region.
According to Jens Lund-Nielsen, Head of Global Trade & Supply Chains at the IOTA Foundation:
"One of the major challenges affecting international trade flows is the exchange of information between trade actors across borders. Information supporting trade supply chains is mainly exchanged through third parties, using manual documents that are susceptible to fraud, loss or damage. This is costly, inefficient and lacks transparency, and causes delays that contribute to the loss of perishable goods and hampers competitiveness. TLIP offers a solution to this inefficiency."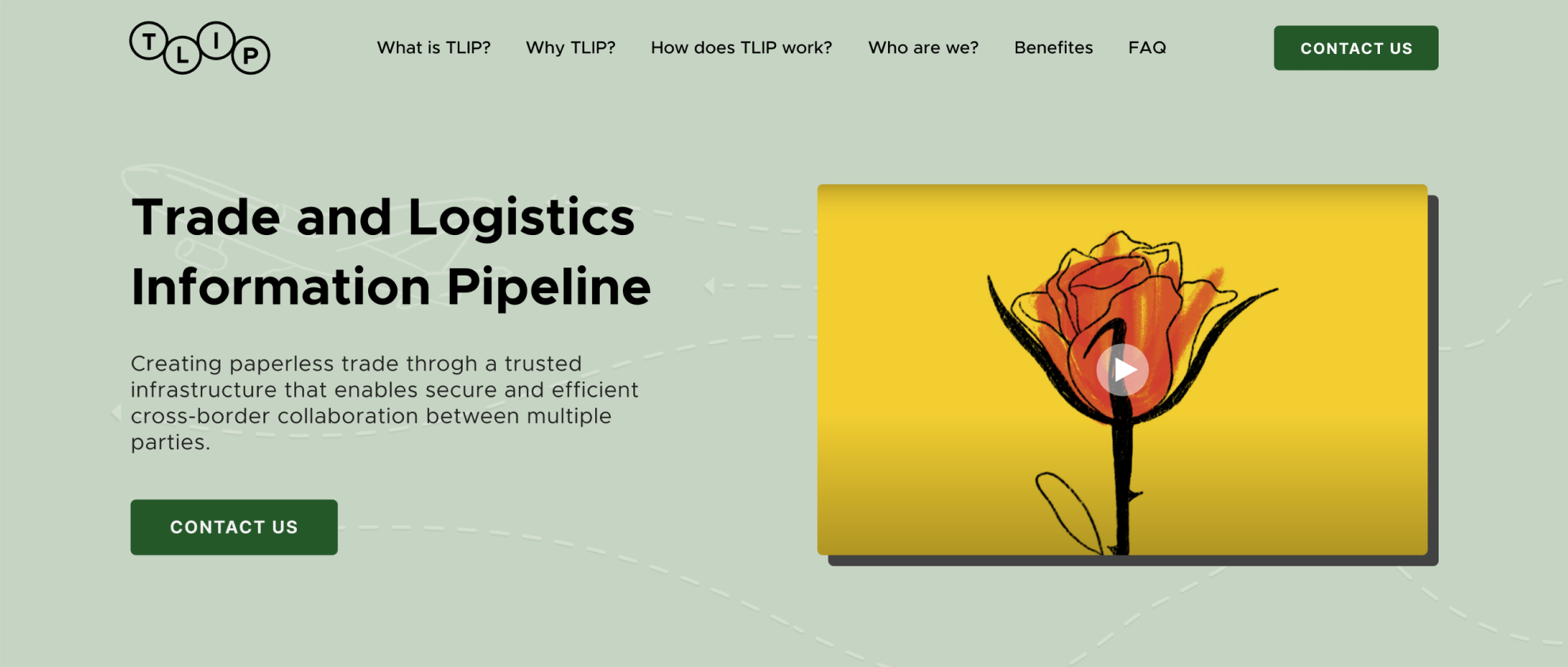 TLIP is a digital system that enables the secure storing and sharing of trade-related information. TLIP is both i) a set of secure connections to border agencies' databases; and ii) a user-friendly dashboard, which can be accessed via a secure login via PCs and mobile devices. The backend connections are automated to allow border agencies to share information without introducing new work processes. The front end allows all actors (agencies, traders, transporters, etc.) to upload typical trade documentation such as the Certificate of Origin, the Phytosanitary Certificate, Packing List, or Commercial Invoice. Once uploaded, documents are protected against loss and forgery and can be easily shared with relevant parties.
TLIP builds on the IOTA distributed ledger technology (DLT) to provide data immutability and security. It performs the same function as a government stamp on a trade certificate to prove authenticity – just made digital. So, for example, customs in destination markets will not need a stamped physical Certificate of Origin when using TLIP. However, while physical documents are subject to fraudulent risks, the TLIP system ensures transparency and immutability of the relevant details of uploaded documents. This excludes the risk that changes are made to documents in retrospect and provides the ability to unmistakably identify the point of failure throughout the supply chain in case of problems. TLIP ensures that a digital certificate is authentic and prevents it from being tampered with. IOTA also provides distributed controls, so each trade actor can manage their data and give access permission without outsourcing the permission controls to a centralized entity.
Furthermore, DLT enables parties to interact securely online without requiring a centralized platform that stores all information and is vulnerable to hacking or manipulation. The technology is open source and follows international standards. Any actor could define their own interfaces to interact with the system, or integrate it into their existing systems, eradicating the need to harmonize the used software across multiple partners.
According to Allen Asiimwe, Chief of Programs at TradeMark East Africa:
"TLIP links the East African trading community to the global trade supply chain by improving the flow of trade information. The IOTA DLT plays an important role in achieving this, by securing data, curbing fraud, improving information traceability, and more. We're looking forward to introducing TLIP to the world through the microsite and the European Development Days."
Allen Asimmwe will be joined by Jens Lund-Nielsen and Alban Odhiambo, Senior Director, Trade Environment at TradeMark East Africa, to present TLIP at the European Development Days on 21-22 June 2022, where they will share how TLIP digitally disrupts supply chains with a live demonstration and augmented reality showcase.  
Visit https://eudevdays.eu for more information about the European Development Days. To discover more about TLIP, visit the new website at www.tlip.io
---